Work Sessions
Dedicated one-on-one sessions, conducted via Zoom meetings, are designed to train your team on the platform while simultaneously building systems and processes tailored to your organization's needs.
The core of our HubSpot Training Philosophy.
Our Work Sessions are personalized, one-on-one training sessions conducted via Zoom meetings. These sessions not only equip your team with in-depth knowledge of the platform but also focus on building customized systems and processes that align with your organization's unique needs. By incorporating our tried-and-tested approach, including our HubSpot Onboarding and Implementation Services, we guarantee an exceptionally effective and engaging learning experience. Each Work Session is meticulously recorded, transcribed, and summarized, providing you with the perfect reference material for future use within your organization. These hour-long sessions empower your team to confidently maintain and optimize the collaborative systems and processes we develop together, forming a solid foundation for long-term success with the HubSpot CRM platform.
Our dedication goes beyond a one-hour session.
We go above and beyond to support you and your team. We understand that you may have questions, need further guidance, or simply want to stay updated on the latest HubSpot developments. That's why we're always here for you, even outside of our scheduled sessions. Whether it's providing prompt answers to your queries, offering constructive feedback, or keeping you in the loop with the latest advancements in HubSpot and the industry, we're just a stone's throw away.
Our commitment to your success and empowerment goes beyond a single Work Session. It's an ongoing relationship, with our dedicated team always by your side.
James is an excellent partner and problem solver. He works with you and your team to help solve your challenges by providing strategies and a roadmap to get there. We've worked with him across multiple teams and projects, and they have all been successful. If you're looking for someone to help you do the work and teach your team how to do the work, I highly recommend working with James.
Transforming HubSpot Users into Super Users.
Work Sessions aim to transform you into a HubSpot Super User. We are dedicated to empowering you with the expertise and abilities needed to confidently navigate, maintain, and optimize your HubSpot systems. With Tactic, you are not only receiving a service but also gaining the capability and confidence to unlock your full potential and make substantial progress.
James is incredibly knowledgeable about all things HubSpot, from upcoming release functionality to custom API integrations. He was instrumental in linking our application with the HubSpot API to take full advantage of the automation that HubSpot has to offer. He's very easy to work with and willing to go the extra mile to make your project a success!
HubSpot Gold Partner
We are passionate about your success with HubSpot. As a seasoned HubSpot Partner Solutions Partner, we offer expertly curated training sessions and craft bespoke workflows and processes directly within your HubSpot portal. Our commitment to excellence resonates with our clients. Don't just take our word for it; explore our glowing testimonials in the Solutions Directory Profile!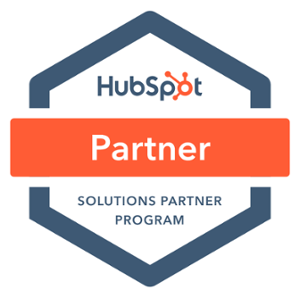 Latest for the Tactic Insights Blog!
Stay Ahead with Tactic Insights!
Want to keep your finger on the pulse of HubSpot's ever-evolving world? Subscribe to the Tactic blog! With our in-depth articles, expert tips, and industry news, you'll always be in the know.
Join our community today and empower your HubSpot journey!
Subscribe today!
Next Steps!
Learn more about our Tailored HubSpot Training.
Our Tailored HubSpot Training service is designed to provide you with comprehensive and personalized training, equipping you with the skills and knowledge to maximize the potential of HubSpot and drive your business forward.