HubSpot Consulting Services
Our HubSpot Consulting Service is a continuous support system designed to address your unique business needs on an ongoing basis. Work Sessions provides a structured, interactive forum for us to work together on your HubSpot challenges and opportunities.
THE GOAL
Consistent Evaluation & Training.
Experience a lasting partnership that elevates the ongoing triumph of your HubSpot CRM utilization. Unlock a constant stream of expert guidance and support tailored to your ever-evolving needs and business objectives. Our routine Work Sessions guarantee your team remains up-to-date and skilled in the latest HubSpot features and capabilities.
James is an excellent partner and problem solver. He works with you and your team to help solve your challenges by providing strategies and a roadmap to get there. We've worked with him across multiple teams and projects, and they have all been successful. If you're looking for someone to help you do the work and teach your team how to do the work, I highly recommend working with James.
Tactic Consulting Benefits
Pair HubSpotting
You and your team will consistently work alongside your HubSpot Export with Work Sessions to tackle any challenge.
Latest Features
Stay up-to-date on all the latest updates and enhancements HubSpot has to offer and leverage them effectively for your business.
Augmented Team
Serve as an extension of your team, bringing HubSpot expertise to your organization and maximizing the potential of your HubSpot platform.
HubSpot Gold Partner
We are passionate about your success with HubSpot. As a seasoned HubSpot Partner Solutions Partner, we offer expertly curated training sessions and craft bespoke workflows and processes directly within your HubSpot portal. Our commitment to excellence resonates with our clients. Don't just take our word for it; explore our glowing testimonials in the Solutions Directory Profile!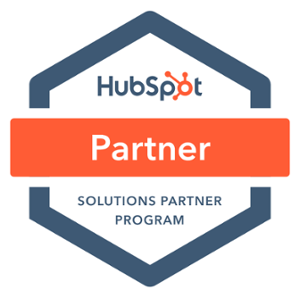 Work Session Based Consulting Services
Our Work Sessions offer an immersive and educational experience, drawing on our extensive knowledge of HubSpot gained over the past decade. Through these sessions, we guarantee that you will not only grasp the ins and outs of the platform but also become a master of its powerful functionalities. With our team of HubSpot Certified Trainers, who possess the highest level of expertise, we are committed to streamlining your processes and driving sustainable growth for your business.
James helped our team migrate our marketing website from being self-hosted with a headless WordPress CMS to HubSpot & we couldn't have done it without him! He brought a lot of HubSpot knowledge to the plate which sped up the process significantly. He was able to help get us set up with a HubSpot theme, created custom modules, & migrated our blog posts from WordPress in working sessions with our team. Not only did he help with all of that, but he also provided excellent training for the team. James is extremely professional & was such a pleasure to work with!
Each session is recorded via Zoom and available to your team by the next day.
Collaborate, track progress, and request support from a dedicated Miro Board.
Every session is valid for 1 year from the original date. See FAQs for more info.
Sessions are the same day, same time every week to get things done consistently.
Latest for the Tactic Insights Blog!
Stay Ahead with Tactic Insights!
Want to keep your finger on the pulse of HubSpot's ever-evolving world? Subscribe to the Tactic blog! With our in-depth articles, expert tips, and industry news, you'll always be in the know.
Join our community today and empower your HubSpot journey!
Subscribe today!
Next Steps!
Learn more about our Tailored HubSpot Training.
Our Tailored HubSpot Training service is designed to provide you with comprehensive and personalized training, equipping you with the skills and knowledge to maximize the potential of HubSpot and drive your business forward.