HubSpot Audit Services
Our HubSpot Audit Service is a meticulous and comprehensive examination of your current HubSpot setup. Recognizing that no two businesses are the same, we dive deep into your unique circumstances, processes, and needs.
THE GOAL
Clarity & Confidence.
Choosing our HubSpot Audit Service signifies taking an active role in understanding and optimizing your HubSpot setup. Through our unique Work Sessions, you will accompany us through the audit process, answering questions and gaining firsthand insights.
James is incredibly knowledgeable about all things HubSpot, from upcoming release functionality to custom API integrations. He was instrumental in linking our application with the HubSpot API to take full advantage of the automation that HubSpot has to offer. He's very easy to work with and willing to go the extra mile to make your project a success!
Find & Fix
Review and rectify any inadequacies in your HubSpot setup, optimizing its configuration for your business needs.
Clarify Features
Identify & understand unused or underutilized HubSpot features, enhancing your knowledge and investment in HubSpot.
Accelerated Process
Work Sessions help you quickly understand your HubSpot setup and provide a feedback loop between our team and yours.
Data Management
Highlight areas with potential data discrepancies and offer better data management practices for reliable business decisions.
User Mgmt & Permissions
Thorough user access and permissions review ensuring a secure environment with processes to manage a growing user base.
Recommendations
Actionable insights & recommendations to optimize your HubSpot utilization and enhance your team's performance.
HubSpot Gold Partner
We are passionate about your success with HubSpot. As a seasoned HubSpot Partner Solutions Partner, we offer expertly curated training sessions and craft bespoke workflows and processes directly within your HubSpot portal. Our commitment to excellence resonates with our clients. Don't just take our word for it; explore our glowing testimonials in the Solutions Directory Profile!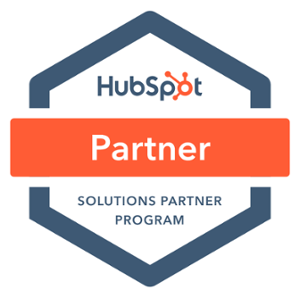 Work Session Based Audits
Our hands-on, educational Work Sessions are designed to share our extensive knowledge and experience with HubSpot, allowing you to truly grasp the platform and excel in utilizing its wide range of functionalities. Led by our team of HubSpot Certified Trainers, our audit services offer a unique opportunity to collaborate with you in auditing your HubSpot portal, providing valuable training and addressing any critical changes that may be required.
James helped our team migrate our marketing website from being self-hosted with a headless WordPress CMS to HubSpot & we couldn't have done it without him! He brought a lot of HubSpot knowledge to the plate which sped up the process significantly. He was able to help get us set up with a HubSpot theme, created custom modules, & migrated our blog posts from WordPress in working sessions with our team. Not only did he help with all of that, but he also provided excellent training for the team. James is extremely professional & was such a pleasure to work with!
Each session is recorded via Zoom and available to your team by the next day.
Collaborate, track progress, and request support from a dedicated Miro Board.
Every session is valid for 1 year from the original date. See FAQs for more info.
Sessions are the same day, same time every week to get things done consistently.
Latest for the Tactic Insights Blog!
Stay Ahead with Tactic Insights!
Want to keep your finger on the pulse of HubSpot's ever-evolving world? Subscribe to the Tactic blog! With our in-depth articles, expert tips, and industry news, you'll always be in the know.
Join our community today and empower your HubSpot journey!
Subscribe today!
Next Steps!
Learn more about our Tailored HubSpot Training.
Our Tailored HubSpot Training service is designed to provide you with comprehensive and personalized training, equipping you with the skills and knowledge to maximize the potential of HubSpot and drive your business forward.